MOOYAH Burgers, Fries & Shakes

WHY I BOUGHT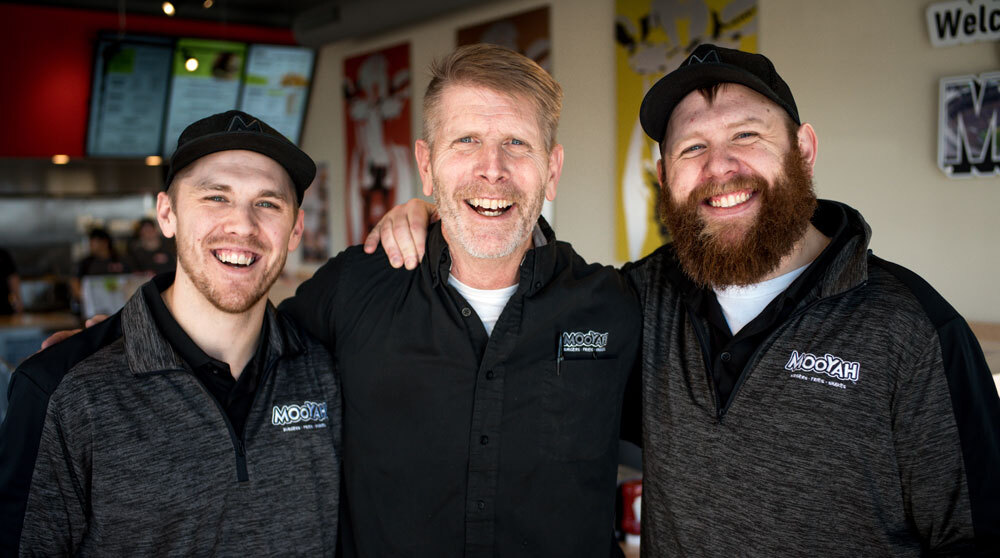 Madison, WI based franchisee Randy Bergeson and his family are the peanut butter to our jelly; or should we say the burgers and fries to our shakes?
Randy grew up in a restaurant family, as his mother and father were of Dutch and Norwegian decent, respectively; and they ran an authentic Italian restaurant. Before joining forces with MOOYAH, Randy had already managed Hardee's and Culver's locations; and had owned three of his own Subway locations for many years. MOOYAH drew his attention as his next venture due to the family appeal and hospitality. The partnership came when Randy's two sons, Josh & Lucas, expressed interest in owning and operating a restaurant they could grow with.
"My favorite part of owning a MOOYAH is being able to aect my crew's and Guest's lives," Josh Bergeson said. "Being able to see their smiles and interacting with them on a day-to-day basis is gratifying. We are a growing franchise, so we've been able to provide a lot of input and the corporate oce listens to us and gives us feedback in return. It's a great relationship altogether and we're happy with our decision."
At MOO Con 2018, the Bergeson family won the Home Town Home Team award as well as the Highest Positive Comp YOY award.