Poolwerx INFO
About Poolwerx
Founded in 1992, Poolwerx is one of the world's largest swimming pool repair, maintenance and retail franchises. The brand offers an array of pool services, from residential and commercial pool cleaning to retail equipment sales and repair. Originally based in Australia and New Zealand, Poolwerx founder John O'Brien spearheaded the brand's introduction to the U.S. with its first franchise location in Arizona in 2015. Since then, the brand has continued to expand its presence in the U.S., with over 60 active territories.
What Sets Poolwerx Apart?
What sets Poolwerx apart is its "hub and spoke" model that equips its franchise affiliates with multiple revenue streams within the pool care industry. The hub is the retail store (and respective e-commerce site) from which franchisees sell products, and the spokes are their service trucks, which provide an extensive array of residential services. This includes preventative maintenance, emergency repairs, pool filter installation, green pool clean up, hot tub and spa repair, pool heating, pool sand change, pool lighting, saltwater conversion and even pool training for those homeowners who want to become an expert themselves.
In addition to its residential focus, Poolwerx is also a player in the commercial arena, serving a diverse set of establishments like hotels, multi-family residences, condos and homeowners' associations. Tailored programs are in place to help franchise owners cultivate and sustain these community-focused partnerships.
While many home services like painting or gutter maintenance can face competition from online vendors like Amazon, pool care presents a unique advantage for Poolwerx franchisees. Due to the ongoing need for pool maintenance, especially in hot weather regions, they can generate consistent, recurring income.
Why the Pool Industry?
The industry for pool maintenance, currently valued at $7.2 billion, has experienced significant expansion in recent years. A 2020 survey revealed that the installation of home swimming pools surged by a staggering 533% within a single year, largely due to people staying home during the global health crisis.
Despite its growth, the sector is still very underserved, with the number of homeowners purchasing pools outpacing supply. Many mom-and-pop businesses are struggling to meet the technology and customer service expectations of contemporary consumers. Because customers need their new pools to be fixed and maintained, reliable businesses like Poolwerx are in greater demand than ever.
Why Poolwerx / Why Now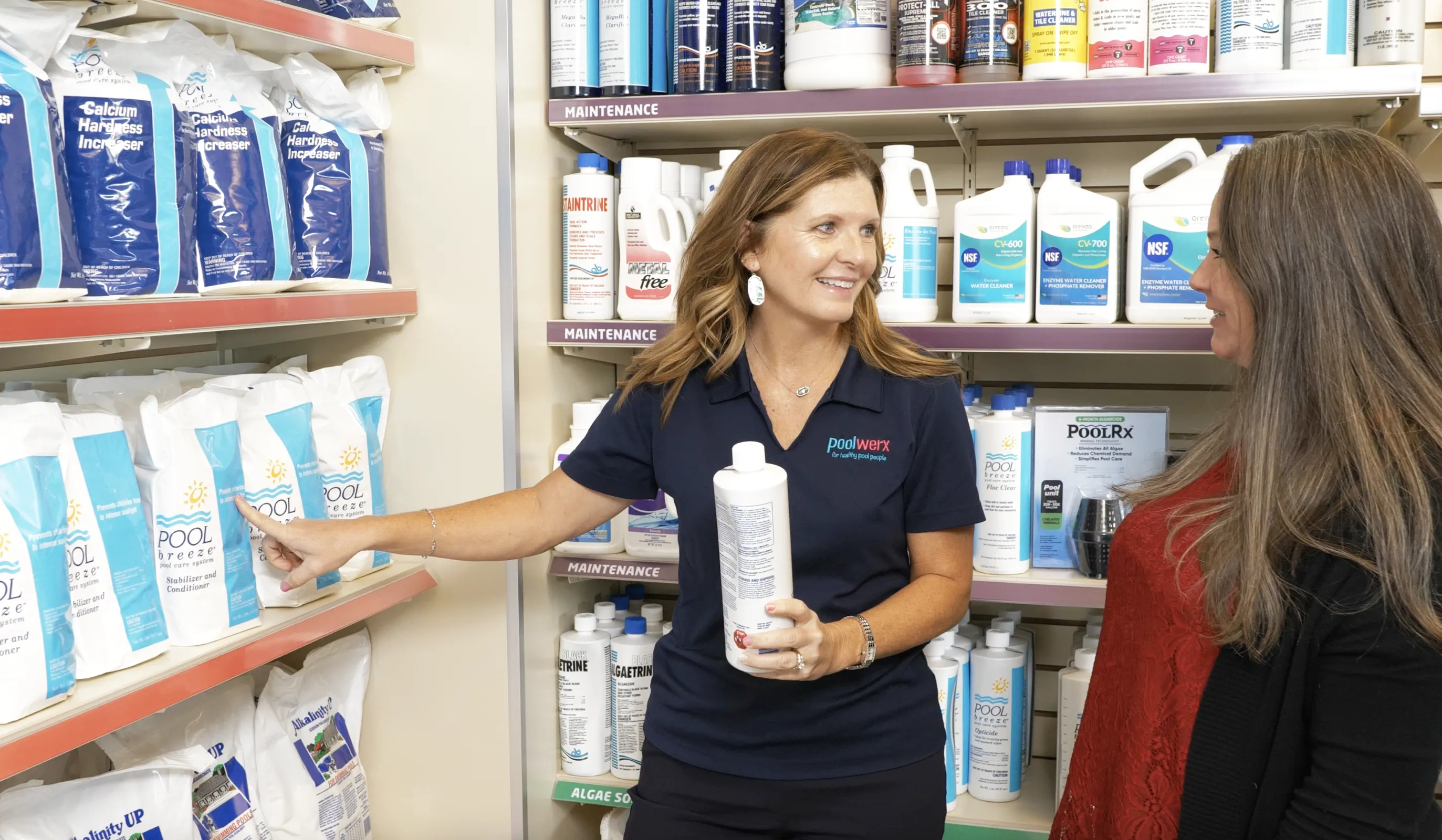 Poolwerx exemplifies the immense benefits of having multiple revenue streams. With a diverse skill-set ranging from home and commercial pool maintenance to selling and fixing equipment, franchisees of Poolwerx have reported an impressive average annual revenue of $2.1 million, as stated in the brand's 2023 Franchise Disclosure Document (FDD). The franchisor boasts a uniquely strong understanding of the booming pool care market and is meeting its needs through reliable and high-quality service.
Now, currently boasting 72 territories and 31 business units, Poolwerx is primed to extend its proven business strategy to additional communities. It aims to establish 300 locations across the United States by 2027, presenting a promising opportunity for budding entrepreneurs looking to make a splash.
Why You?
The ideal Poolwerx franchise owner possesses leadership experience and a penchant for empire building. Many franchisees own multiple territories and lean into the franchise's vast geographical reach.
In addition to attracting entrepreneurs from other sectors, Poolwerx also offers an opportunity for seasoned pool care professionals to leverage an impressive infrastructure to scale their existing business. Whether they're looking for an exit strategy or ways to add new services too intricate to handle alongside their regular operations, the established franchise offers them an opportunity to be more efficient, effective and profitable.
Poolwerx's vision for the next four years includes a U.S expansion to 300 stores, aiming to add 30 new franchises annually in the U.S. The team has identified several markets primed for growth, including Texas (Houston, San Antonio and Austin), North Carolina, Georgia, Minnesota and Wisconsin.
Why Franchisees Love The Brand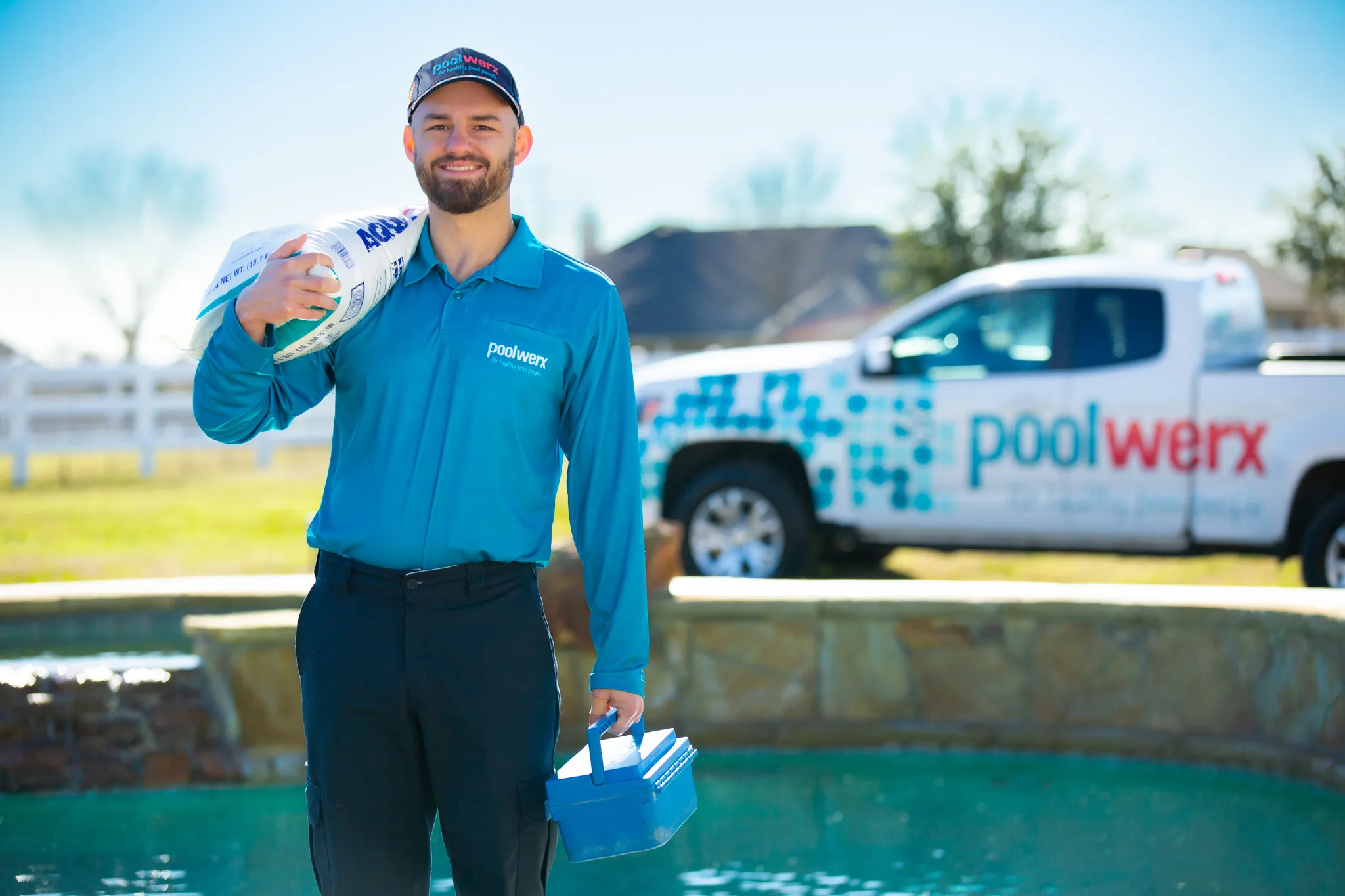 After three decades of experience across three different countries, the Poolwerx team has gained a wealth of knowledge in the realm of franchising and understands what franchisees want and need.

Andrew Kidd, for example, is the current North America CEO of Poolwerx. Prior to that role, Kidd owned a hot tub franchise of his own in New Zealand. Over the next seven and a half years, Kidd's franchise flourished, igniting his passion for business ownership. He transitioned over to the corporate side to play a bigger role in the company, spending the next two decades across various departments, from marketing to general management.
When the opportunity came up to help expand the Poolwerx brand in the U.S., Kidd jumped at the chance to leverage his experiences as both a franchisee and a corporate executive to bring a unique perspective to his role as a franchisor.
Today, the franchisee-focused culture translates to an in-depth support network. To prepare new franchise partners, for example, Poolwerx provides extensive training covering topics like water balance, hydrodynamics and other crucial subjects. An advanced training center located in Dallas offers hands-on learning experiences and problem-solving exercises, equipping people from diverse backgrounds to become skilled pool care specialists. Moreover, the company employs a custom-built software platform to streamline business operations, along with a strong emphasis on digital marketing strategies.
What Is the Investment & How Much Can I Make?
The initial investment to begin operation of a mobile-only Poolwerx business, for example, can be as low as $182,072. Start-up costs for a retail Poolwerx location can be a little bit higher due to the brick-and-mortar real estate, build out and hiring requirements, with the high-end of the spectrum coming in at $430,322. This includes $124,572 to $228,322 that must be paid to the franchisor and/or its affiliates.
In comparison to other franchise options, especially retail concepts, those financial requirements are relatively modest. This accessible entry point opens doors for entrepreneurs to tap into a thriving market and build a business with strong revenue potential. According to Item 19 of the brand's 2023 Franchise Disclosure Document (FDD), Average Gross Revenues for the 20 reporting Poolwerx franchisees for the calendar year of 2022 were $2,154,423.